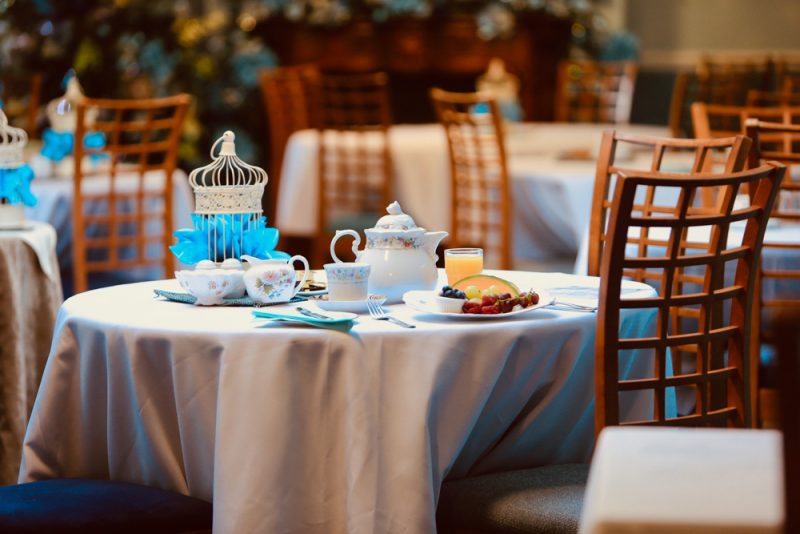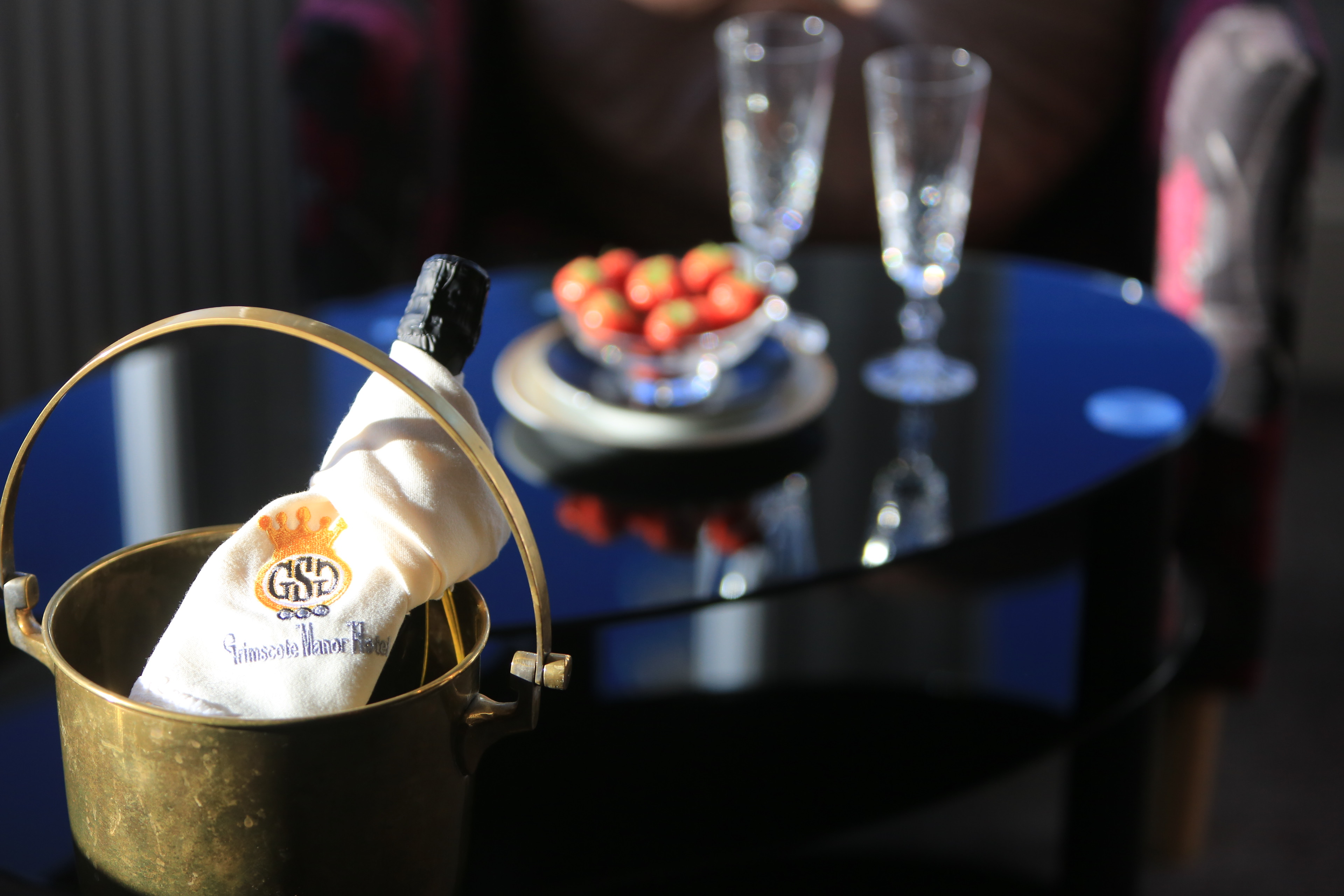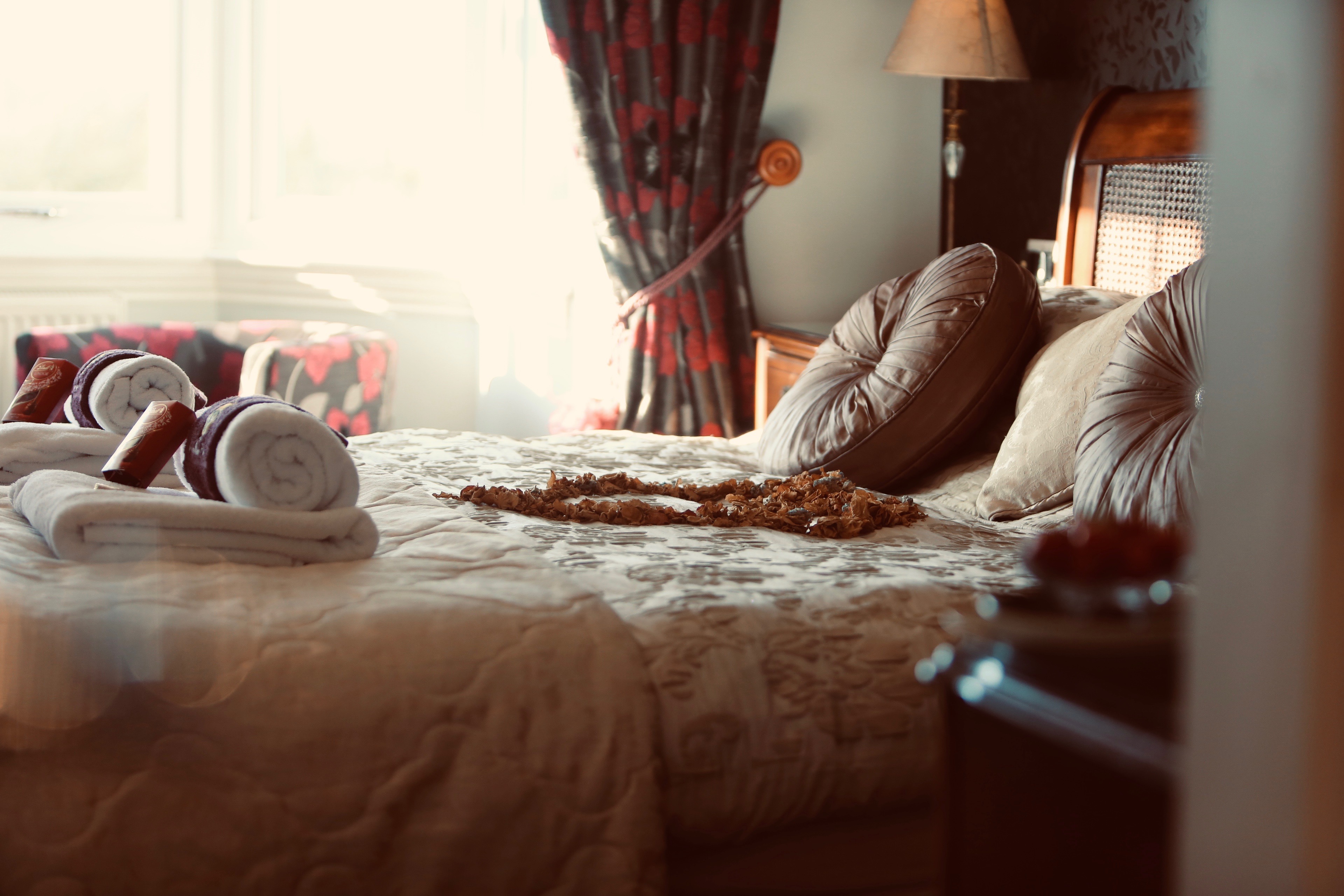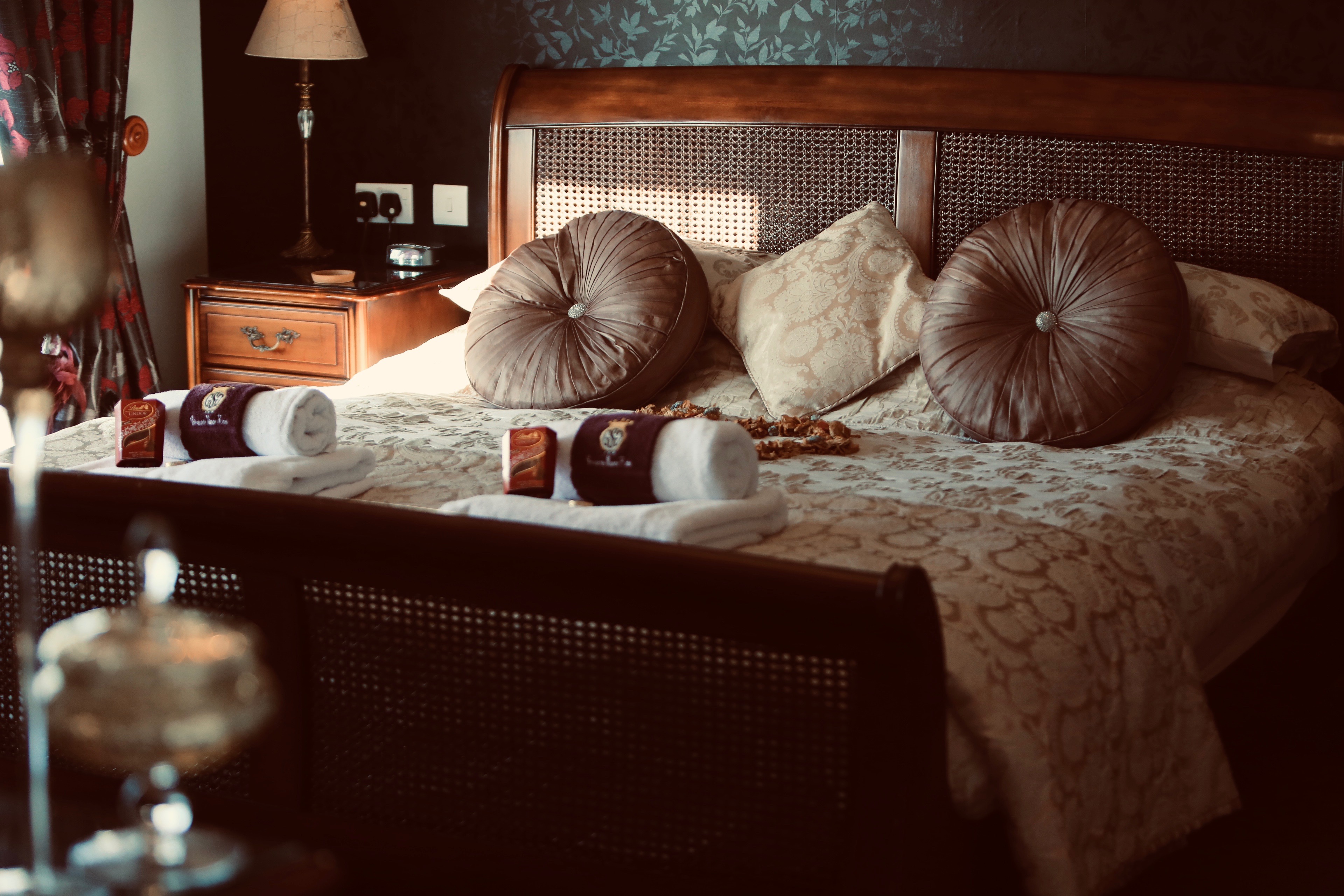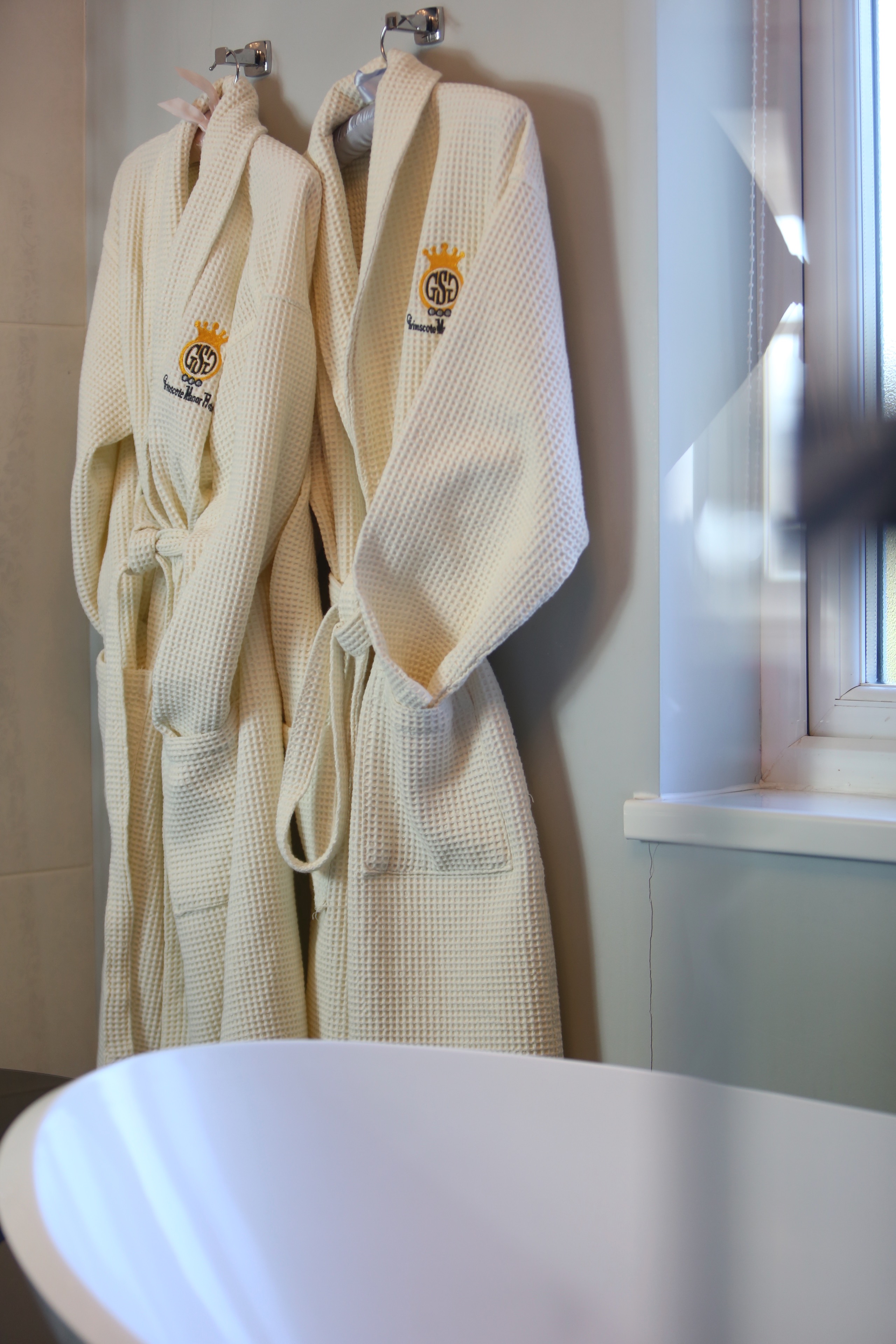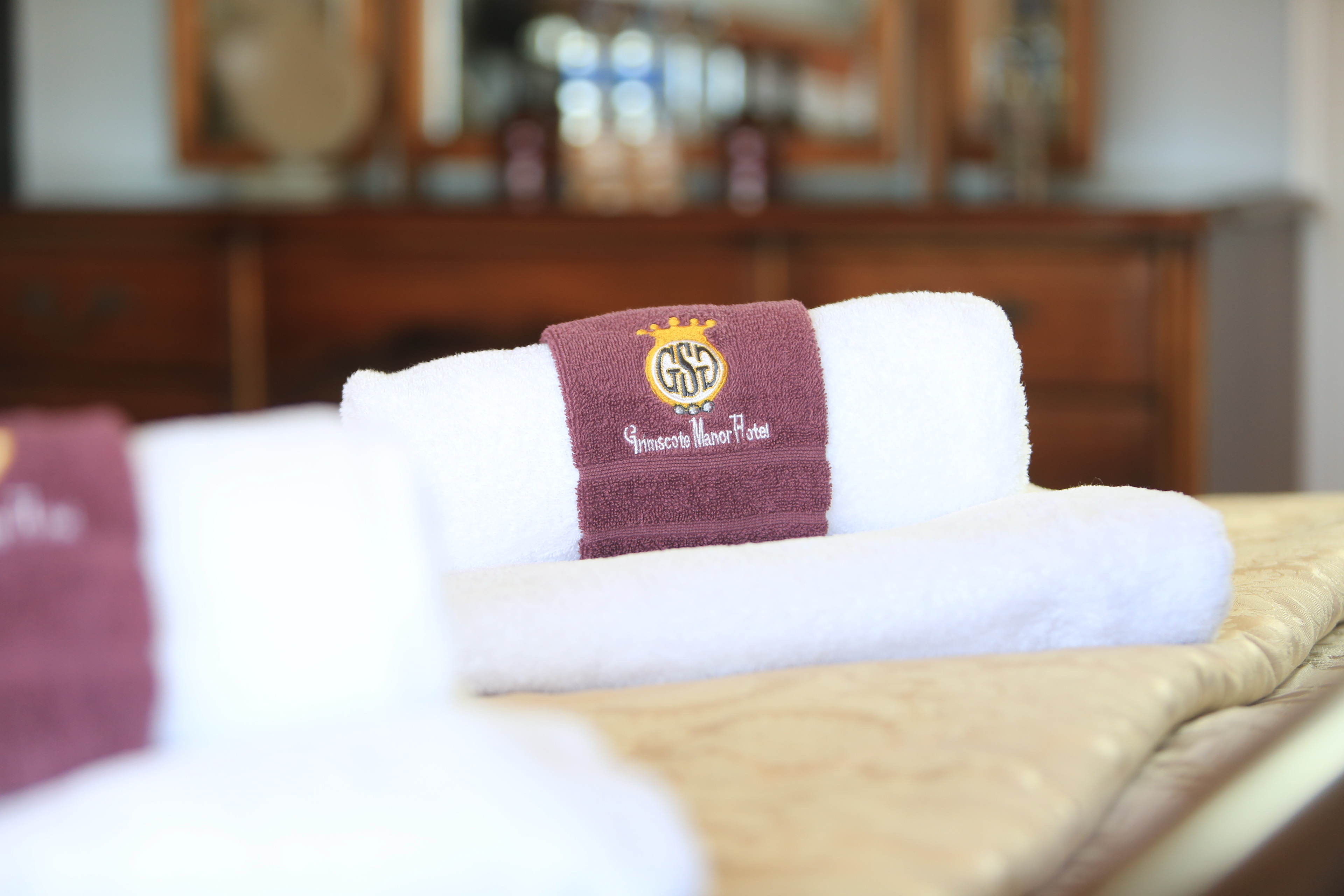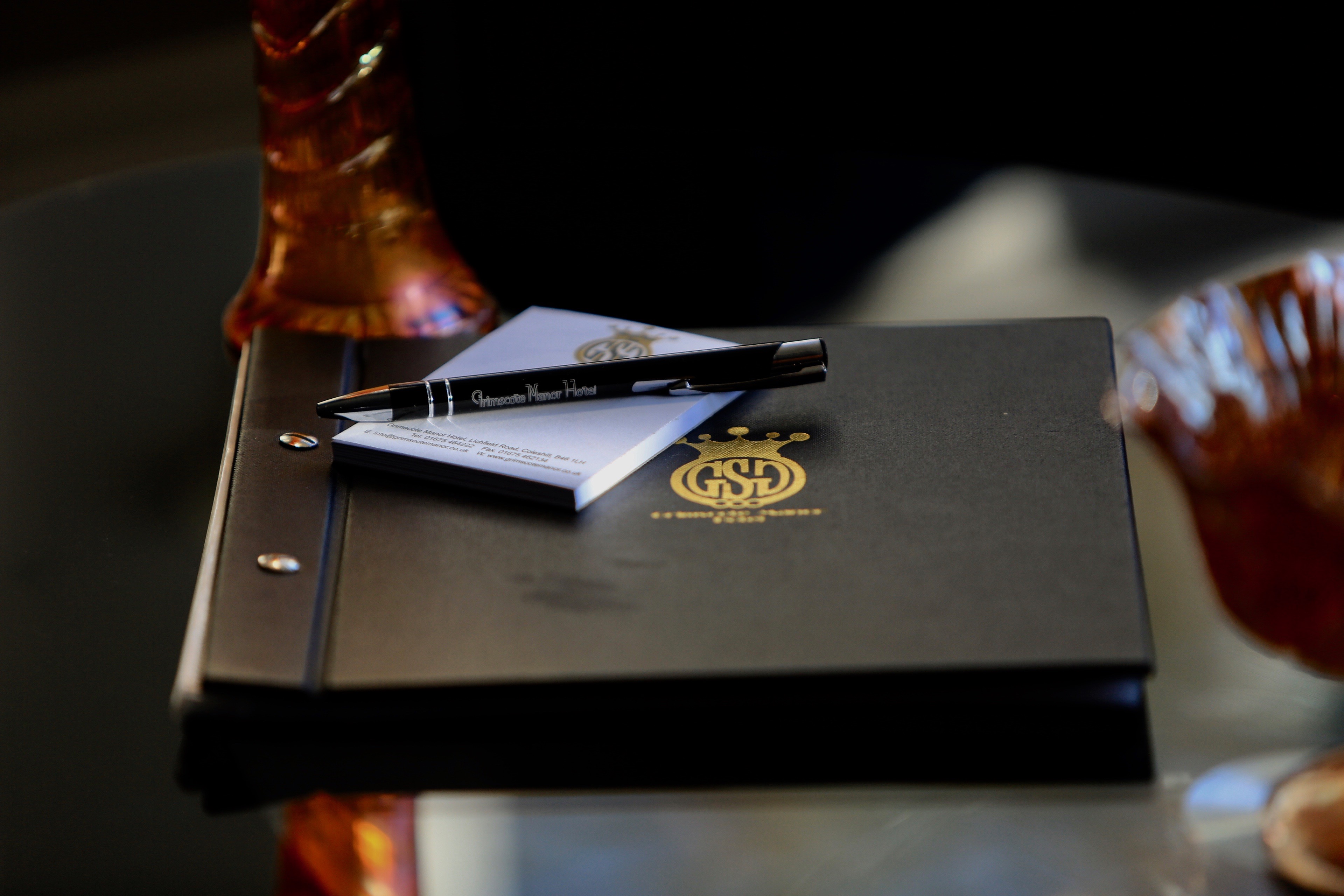 Our largest art deco spacious suite which is located in the historic part of Grimscote Manor, offering and an elegant blend of past and present, classic and contemporary. Our Brockington Suite has been individually designed naturally boasting an abundance of space, that features a king-size bed for you to stretch out in after a long day in the office, that is complimented with an elegant chandelier above. There is a seating area in the bay window, which offers a view over the front of the hotel and the Coleshill farmlands afar.Amenities include living, HD Freeview wide screen TV, hairdryer, tea/coffee making facilities, Grimscote Manor robe, Mineral water. 
Attached is a private en-suite bathroom which has an elegant walk in shower, that is complimented by a  large free standing tub to truly unwind, watching the  flat-screen TV which sits opposite the bathtub, to relax and enjoy your favorite bubbles. 
This beautiful Suite would be also be the perfect setting for a romantic evening away, have you thought where you will stay the night of your wedding? or are you looking for the most perfect setting for a proposal? We can decorate the room with bubbles, homegrown confetti, even have your own private dining room.  If you are planning a trip to the NEC, Resort World, or even Birmingham for some retail therapy this Suite would put the perfect ending to your trip away. 
Details
Availability
Reservation Form